In collaboration with Sai's Angel Foundation, we conducted a two-day residential camp on November 11-12th centered around creative learning for children in the Umeta village on the outskirts of Vadodara, Gujarat, India. The sessions and workshops in the event were centered around electricity and energy. The activities ranged from simple light circuits and went all the way to morse code basics and using innovative methods to send messages using electrical circuits. Children used our free and open-source collaboration platform ZubHub to document their projects and were delighted to see them show up live on their screens. This workshop had 40 participants, including 30 children and 10 educators. Some educators led a session or facilitated a workshop, while others observed and learned. And, what's more, we met some of the children we worked with remotely last year for the first time in person!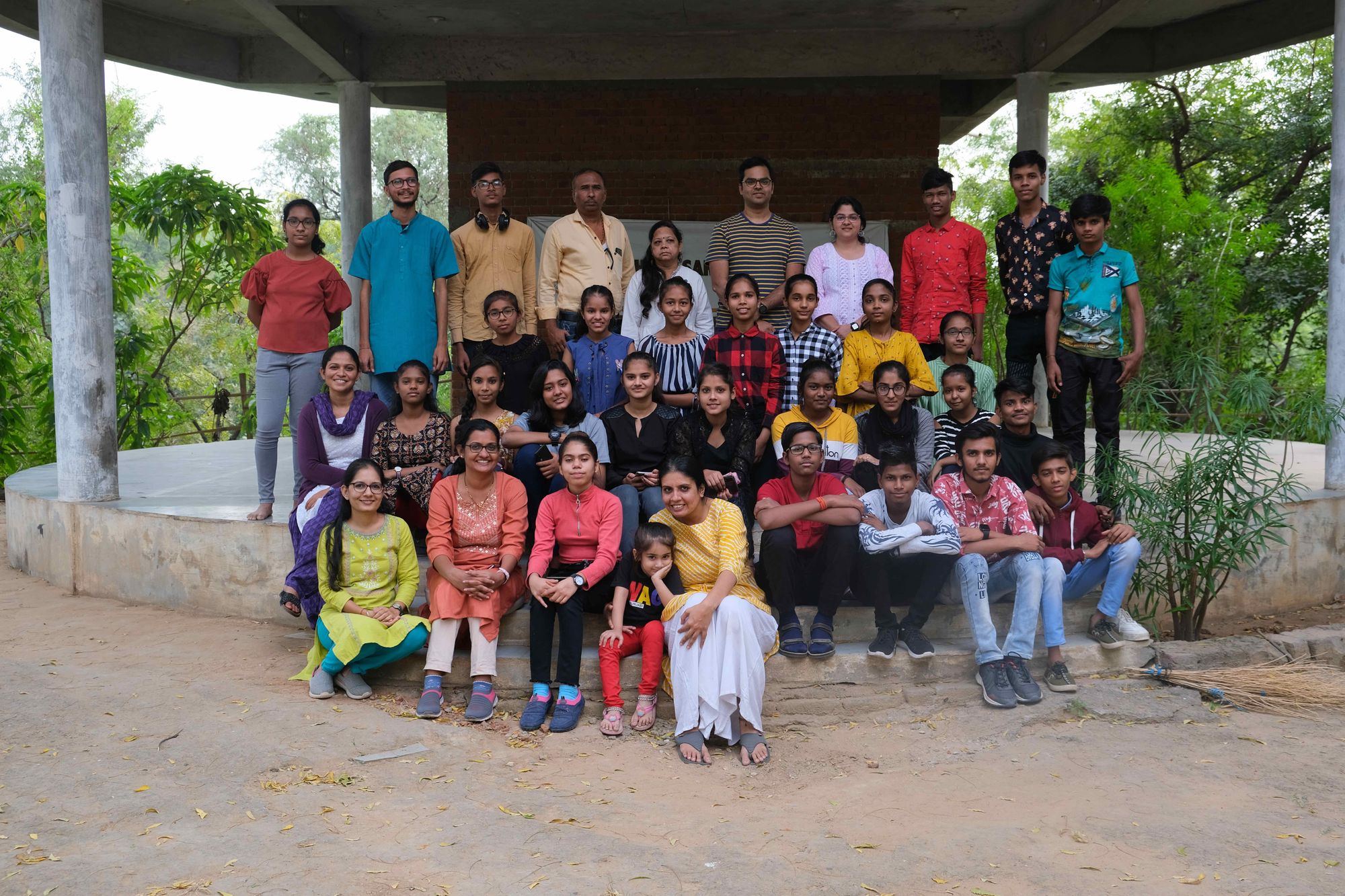 Day 1
Day one centered around an activity of making circuit elements with homemade objects. Mihir and Suchakra kicked off the workshop by engaging children in discussions–What is electricity? Do you think it was discovered or invented? What would it have been like when someone first experienced an electric shock? How is electricity produced? What correlation does it have with energy? What are circuits, and what are conductive and non-conductive materials? Surprisingly, children shared great responses to these questions, and their understanding grew deeper on these topics through self-inquiry. Next, children were asked to roam around in the camp surroundings and find materials for the activity. Our team provided a homemade circuits activity guide that outlined: getting started ideas, items required, and the process of making DIY style low-cost circuit elements from materials anyone can gather.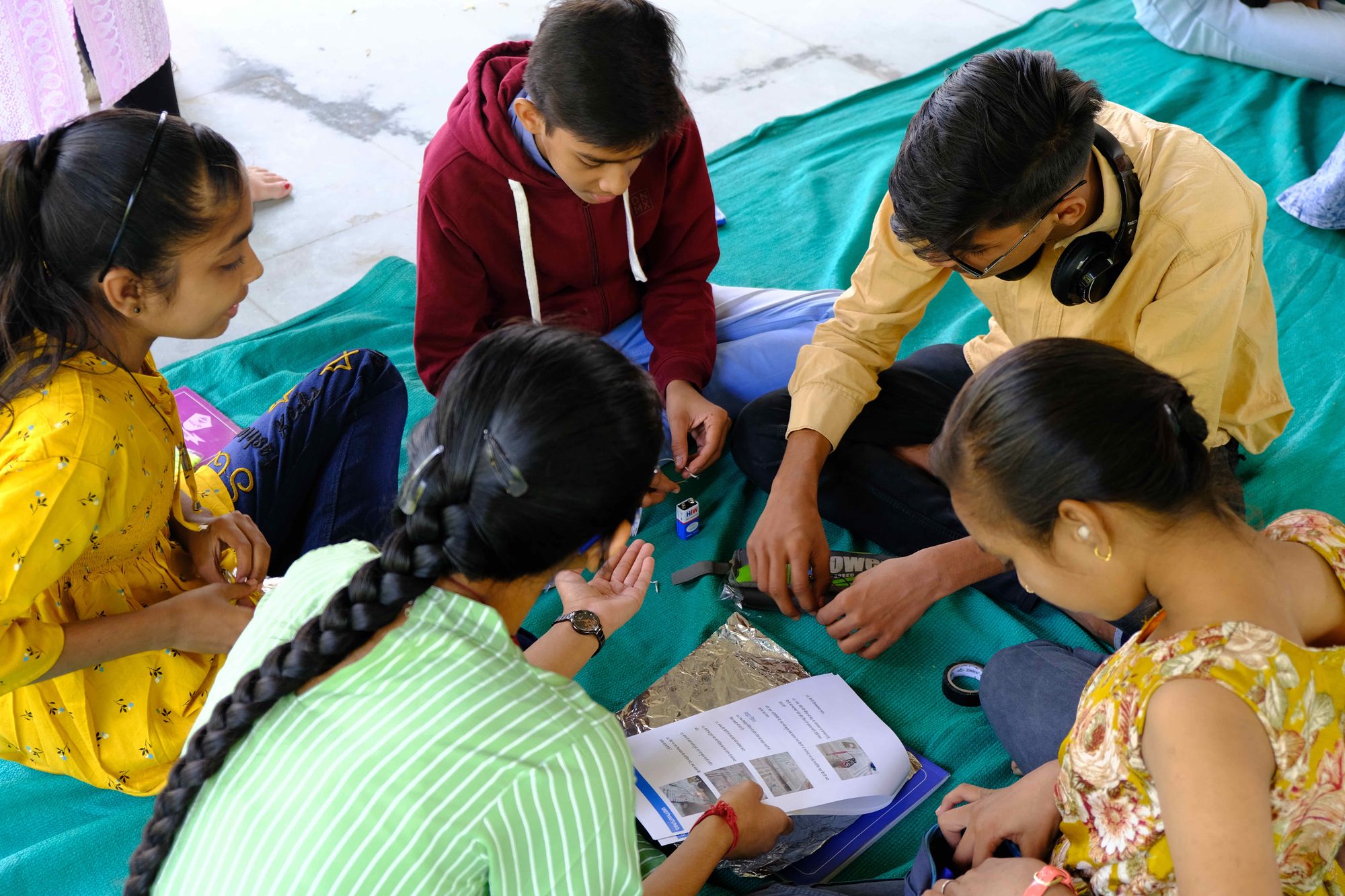 A fun thing we observed was that some girl participants made effective use of cloth pins and their hair accessories such as clips, pins, and clutches to make electrical switches for use in their circuits. It was amazing to see the ingenuity of these young minds! Everyone worked in small groups on the projects and presented and showcased them to larger groups. One group developed a switch using aluminum foil. It consisted of a strip of foil folded from the middle and the top ends detached, which denoted an open switch. They would blow air on the top ends so that the aluminum flaps would touch each other and make the circuit work! We had heard of electrical switches that work with claps, sounds, light, etc., but it was the first time we saw a circuit that only connected as long as you were blowing air on it with your mouth!
Dhruv Saidava from the Prayatna Charitable Trust (PCT) organization joined us as a guest and introduced various electronic components and 3D printing. This was a fantastic opportunity for kids who had just now learned about electricity and circuits to level up and see the amazing inventions humans have made in creating components that can manipulate their environment using electricity. From simple electrical circuits to motors that can make small robots!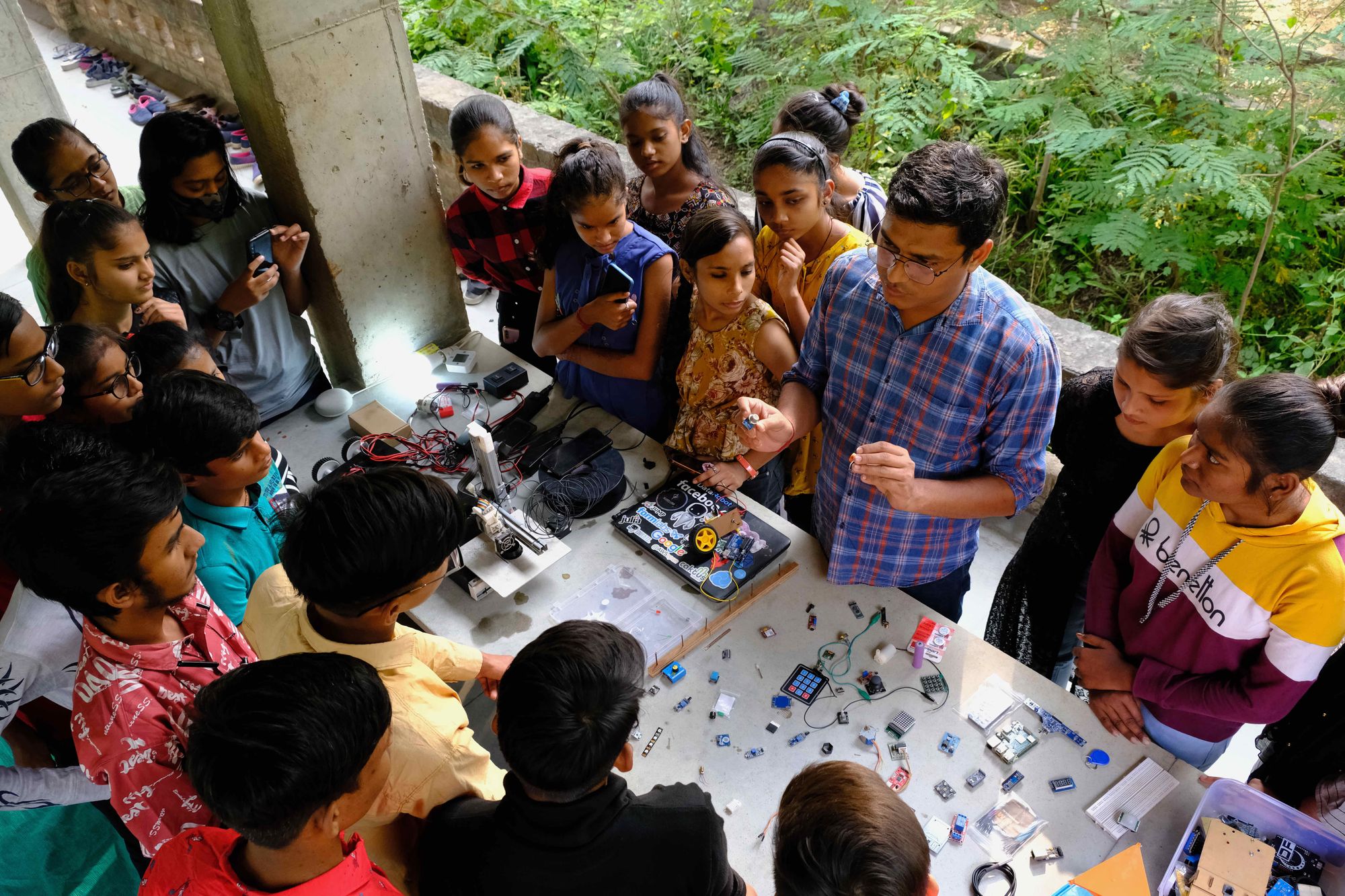 Enter ZubHub
Later, we introduced children to ZubHub, a documentation platform that we have developed that encourages sharing and collaboration among young creators. One of its goals is to help children communicate their work effectively and connect with like-minded creators globally. Children uploaded their projects on ZubHub and gave one another feedback on what they liked about their project and how it could be improved.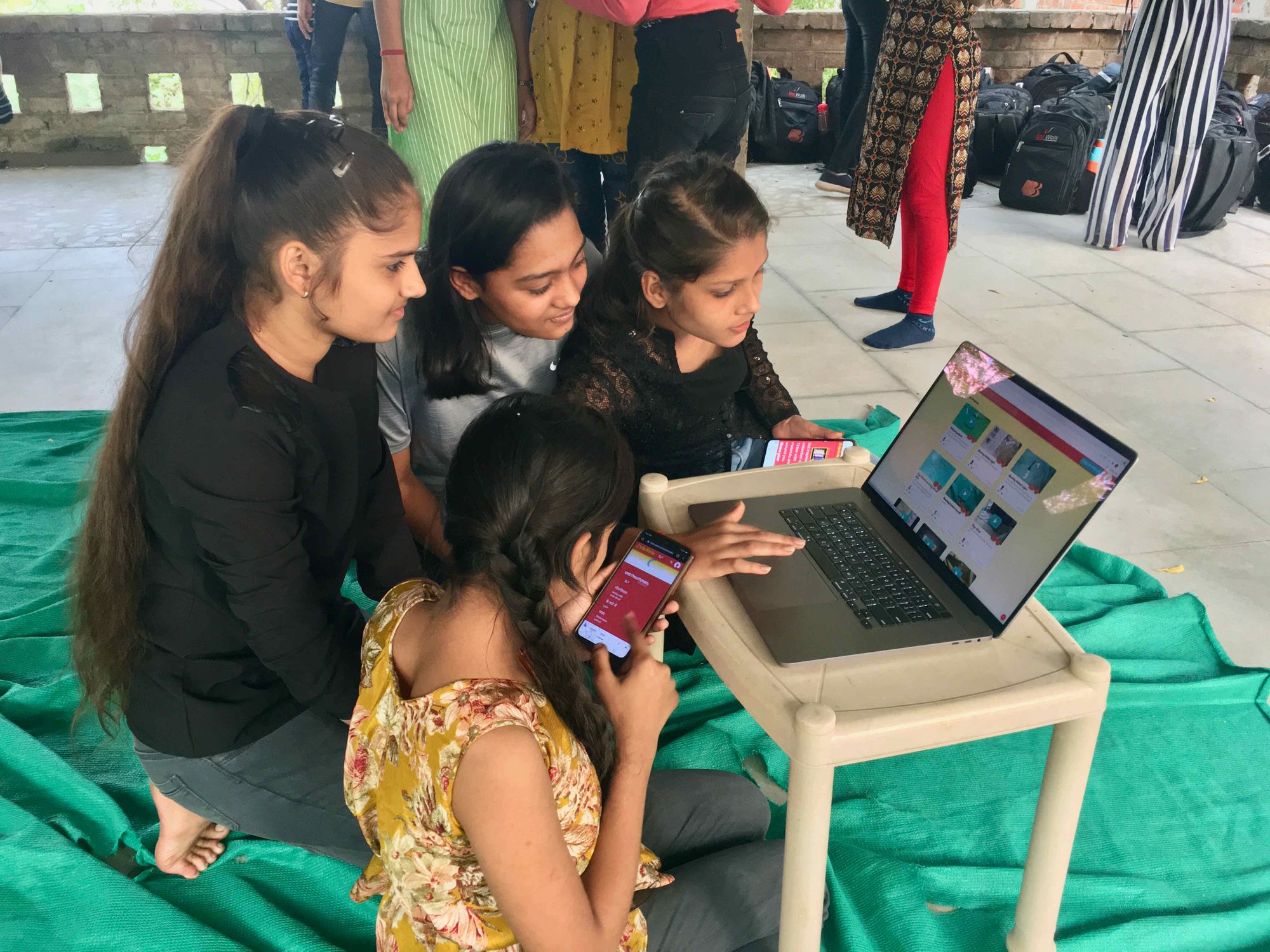 Fun Times Resume
We saw the sunset at a nearby lake in the evening with children. At night, children performed Garba dance and engaged in interesting philosophical discussions with our educators! Some children asked Suchakra (our educator from Toronto) how English is spoken in the country and different from what they speak. They were amazed that out of the ten most spoken languages globally, the top 6 are Indian languages. Some kids were surprised to learn that Spanish was spoken in many places in South America, and they convinced Suchakra to speak some French to them - just to listen to the sound of it, and everybody giggled and laughed when they heard some sentences. Nice way to end the day :)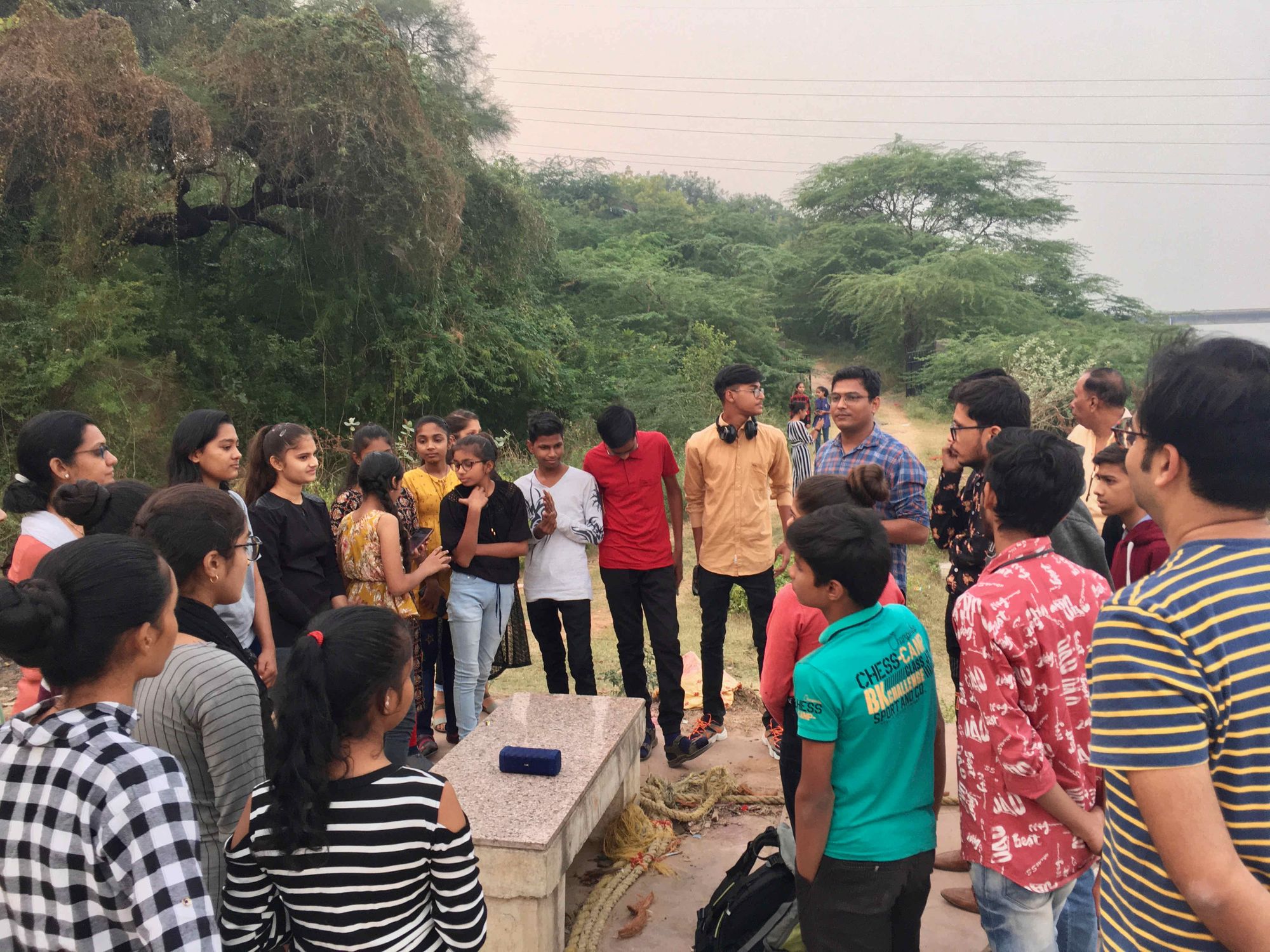 Day 2
Day 2 of the workshop focused on helping children extend their previous day's electrical circuits to build a messaging station and explore transmitting messages through different mediums. The activity aimed to give students a sneak peek into how people communicated before the invention of the telephone and computers and learn the patterns of morse code to communicate with each other.
Throughout the day, there were side discussions that engaged students. Children were split into two groups to debate the pros and cons of Artificial Intelligence! We wished that our friends working in the space were there to hear great perspectives of our children and gain some ideas to incorporate into their products :D
We also gathered from children feedback on ZubHub, their thoughts on its usefulness, and the next set of features that we should be focusing on in our team. Overall, children enjoyed using our tool and shared great feedback around existing features, ideas for new ones, documentation, and outreach. We have recorded children's input and will take it into our plan for next year! We can't wait to be back in nature with these children again sometime in the coming months for another workshop, another round of learning, sharing, and play!