Zubhub is a free web platform that expands access to "low-cost" creative learning and collaboration opportunities globally to children in underserved communities. It is available for custom use for your school, library, hackerspace, or educational organization. It can be hosted in low or no internet bandwidth locations to create a small virtual hub. These hubs can be interconnected to form an extensive distributed creative education network. You can think of it like Instagram or YouTube for creative educational projects!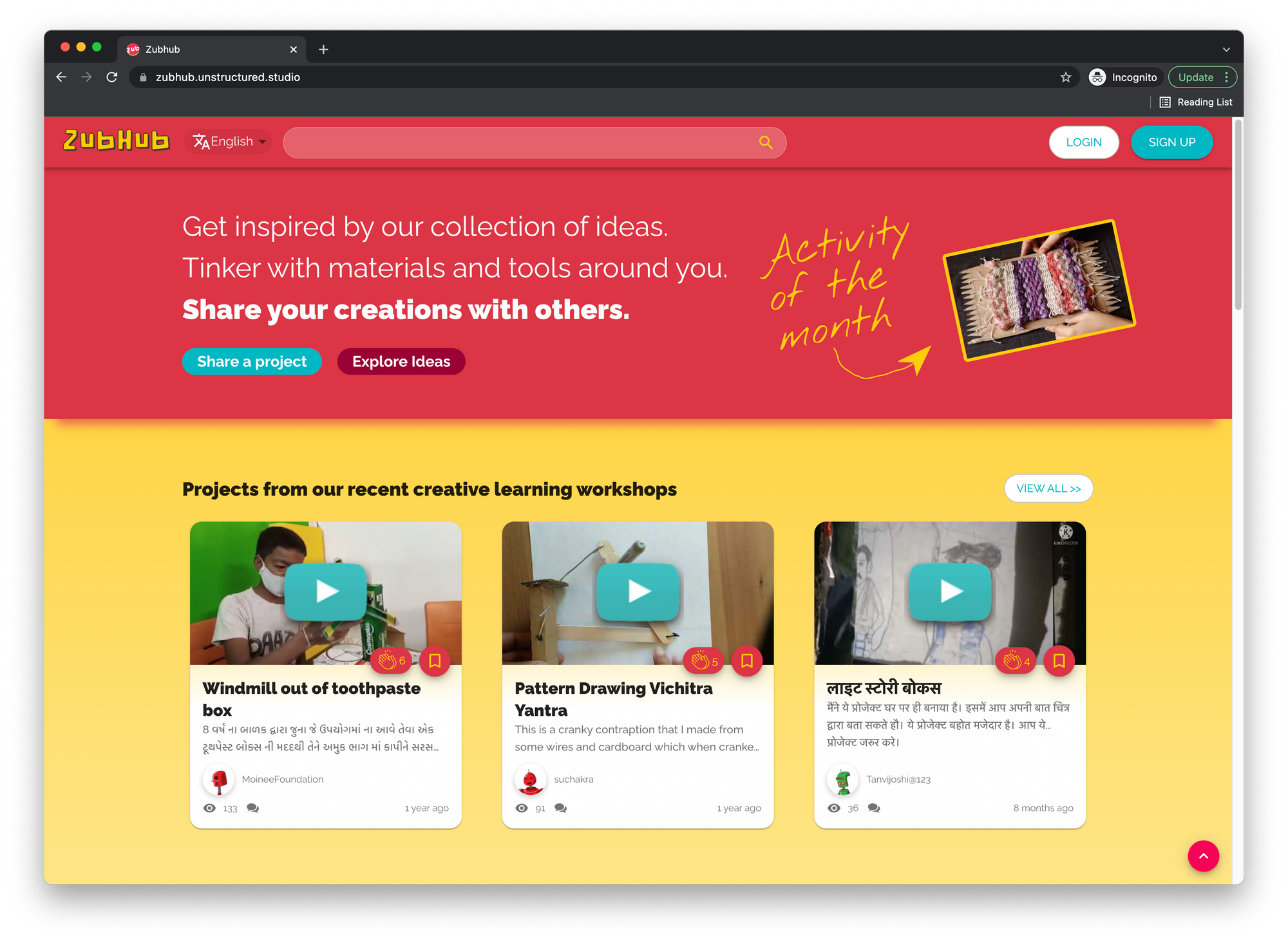 On ZubHub, children and educators can get inspired by a collection of activity ideas and projects, learn how to build with the materials and tools that they already have access to, and share their creations with others. Some of the primary features are creator portfolios, community-curated projects, discussion-based collaboration, and monthly workshops. Zubhub cultivates 4Cs of the essential skills of the 21st century in children - Creativity, Critical Thinking, Collaboration, and Communication and prepares them to address pressing problems of the future. ZubHub takes inspiration from the research conducted on the Build In Progress platform at the MIT Media Lab.
If you are interested, we can help set up an instance of ZubHub or make it available for offline use for your educational institution. Please write to us at hello@unstructured.studio.