A hub of creative hands-on projects built with everyday materials, activity ideas, and an awesome community of kids and educators!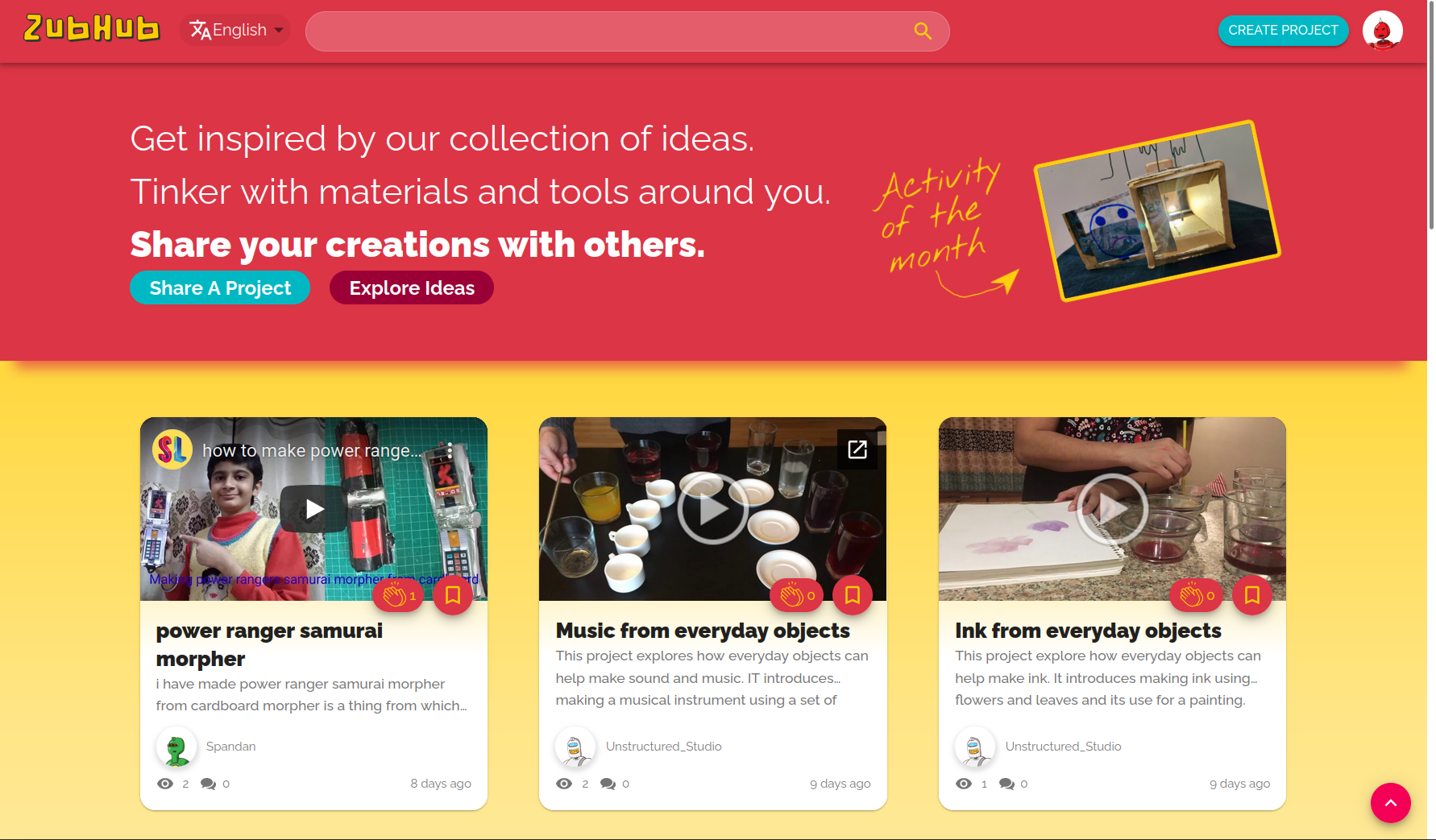 Over the last few years, we have been dreaming about a platform that inspires children to tinker with "low-cost" materials and tools around them and share and collaborate on their creations with peers. A place where educators can also set up an account, create groups and inspire children with their beautiful ideas. ZubHub is that dream turned into reality.
ZubHub aims to be one of the key components of educational solutions that foster the essential 4Cs of the 21st century in children: Creativity, Critical Thinking, Communication, and Collaboration. On ZubHub, there are design interventions to foster collaboration through discussions, community-curated projects, and problem solving activities. This platform can be used by anyone worldwide; we mainly focus on under-resourced communities in India and have designed it by centering them in our process and developing culturally relevant content for them.
ZubHub takes inspiration from the research conducted on the Build In Progress platform at the MIT Media Lab.It is a free and open-source platform built using modern and fast web technologies: Django and React Native and available for free use. In future, it will also be accessible in multiple languages on the web and mobile devices and via WhatsApp and Interactive voice response (IVR) messages.
If you are interested, we can help set up an instance of ZubHub for your educational institution or make it available for offline use in low-connectivity areas. Please write to us at hello@unstructured.studio.