Unstructured Studio is a Canada-based non-profit organization. We develop tools, activities, and resources to engage children from underserved communities in creative learning experiences.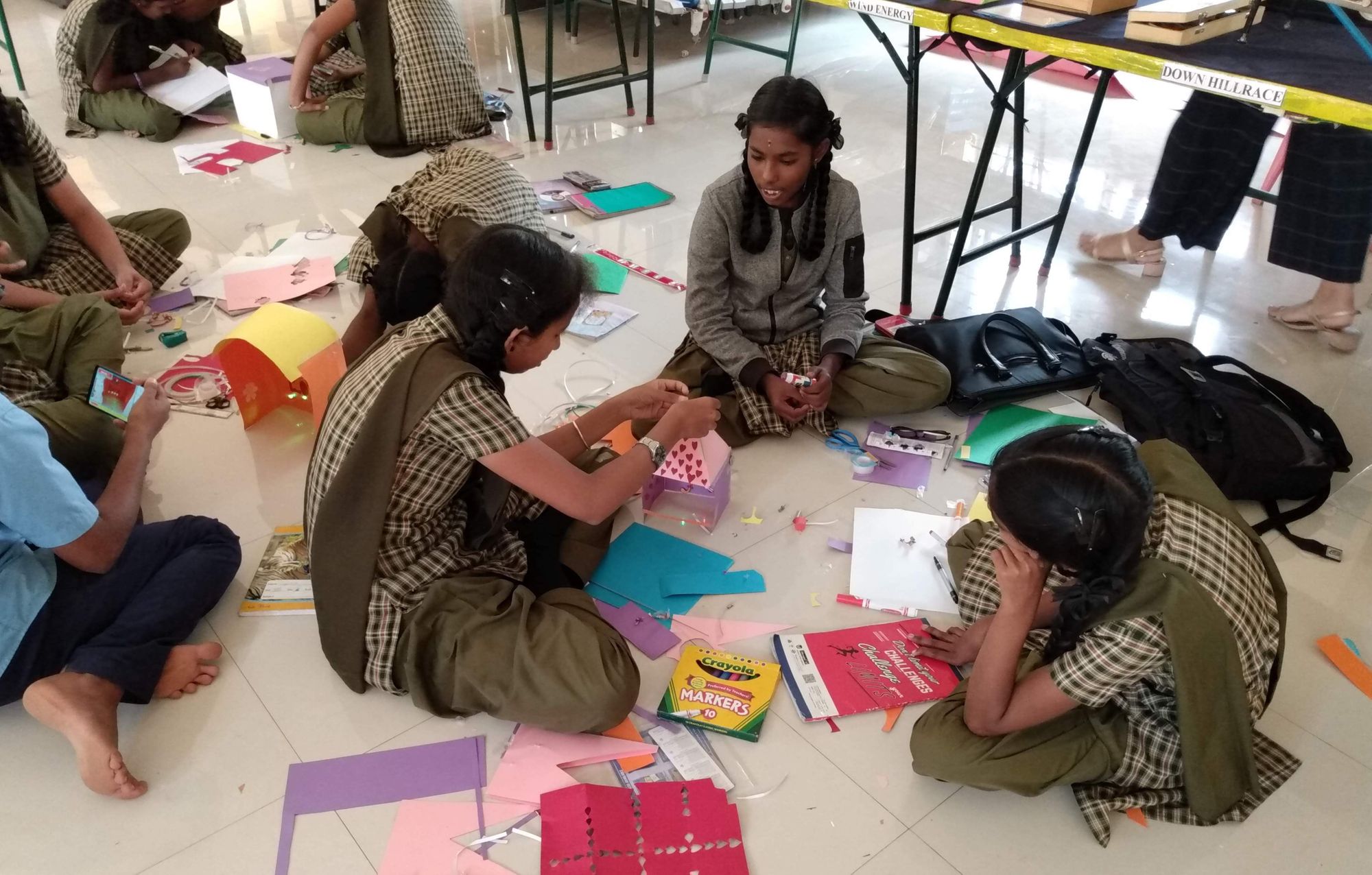 Our Vision
To build a movement in which every child, anywhere in the world, has access to creative education.
We believe that creativity is an essential 21st-century skill for children. It helps with holistic development, solving pressing problems of the future, preparing for the future workforce, and leading a meaningful and fulfilling life. Renowned educators have advocated for nurturing creativity in a classroom setting alongside numeracy and literacy; a LinkedIn.com study has also ranked creativity as among the top 15 skills employers want.
Creative education in the modern context is usually associated with STEM kits, subscription-based programs, community learning centers, hackerspaces, etc. While these concepts are valid for a developed-world setting or urban areas, they are either not accessible or sustainable in resource-constrained environments. There is a lack of tools, resources, internet connectivity, the capacity of teachers, and creativity, in general, is far less of a priority in their traditional classroom settings. In the past, renowned educators like Arvind Gupta have pioneered programs like Toys from Trash that opened up creative avenues to millions of children in India and the developing world.
We aim to take this forward and use modern-day communication technology to design and develop learning experiences that are free, open, and accessible to all. Through these learning experiences, we envision children developing the essential 4Cs of 21st-century skills - creativity, critical thinking, collaboration, and communication and becoming creative and responsible problem solvers of the future.
Our Mission
Our work is inspired by Mitchel Resnick's four guiding principles (4P's) of Creative Learning: Projects, Peers, Passion, and Play and based on research at MIT Media Lab's Lifelong Kindergarten. We develop tools, activities, and resources that center around these 4Ps and foster a creative mindset, one in which the children's approach to learning and problem-solving changes and they adopt the following qualities.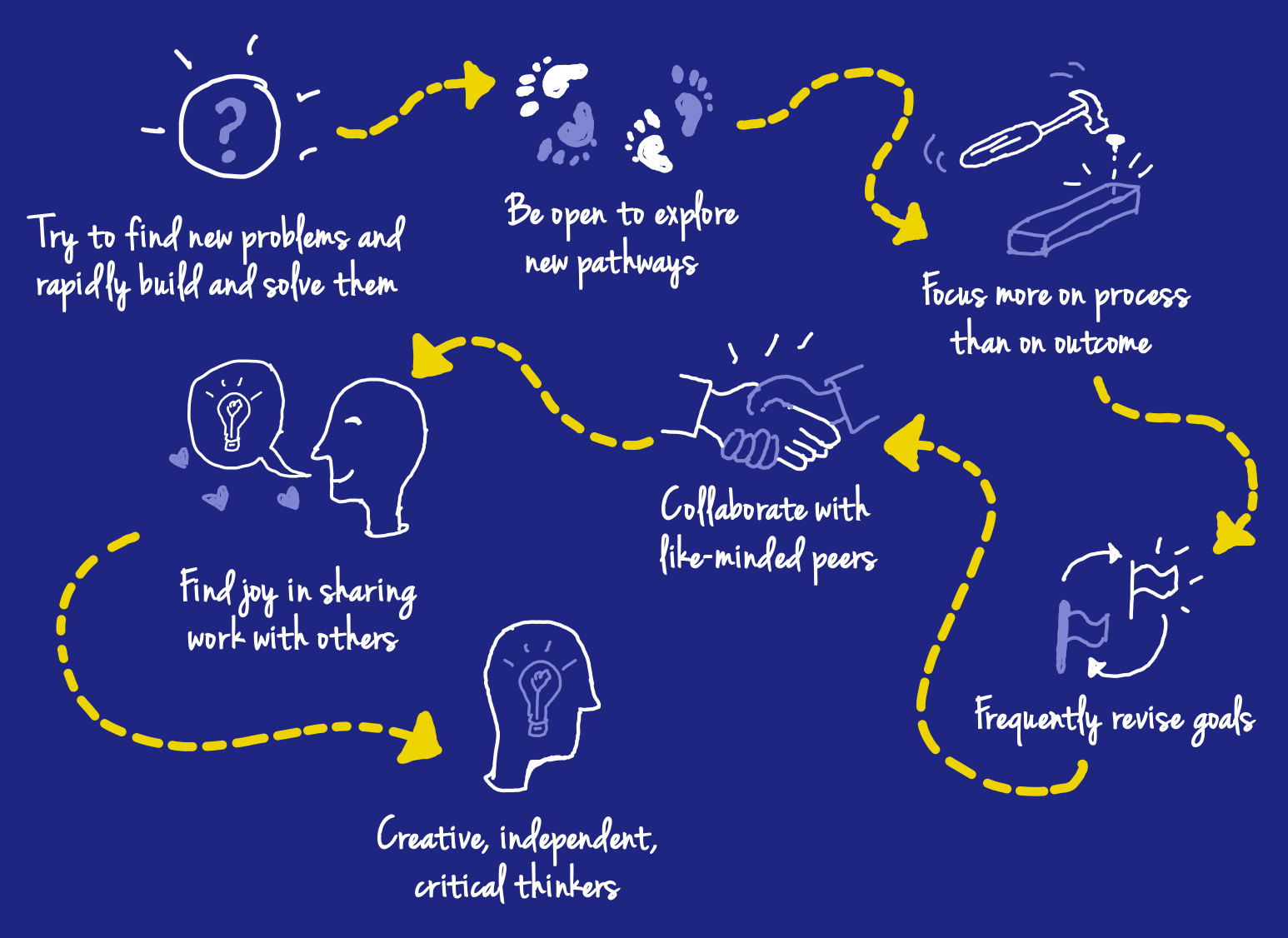 If you have some amazing ideas and want to share your opinions, reach out to us: hello@unstructured.studio.