It thrills us to announce that Unstructured Studio has been selected by the Ernest Solvay Fund, named after a renowned Belgian chemist and philanthropist, awarded by the King Baudoin Foundation based in Brussels, Belgium. The Ernest Solvay Fund is awarded by King Baudoin Foundation, an organization working towards sustainable and positive change in society since 1976, to individuals and organizations whose projects they deem aligned with their goals of STEM education, scientific progress and innovation, and sustainable development. We are honored and humbled to say that we are part of the 9 individual and global organizations who were awarded this notable grant of €10,000.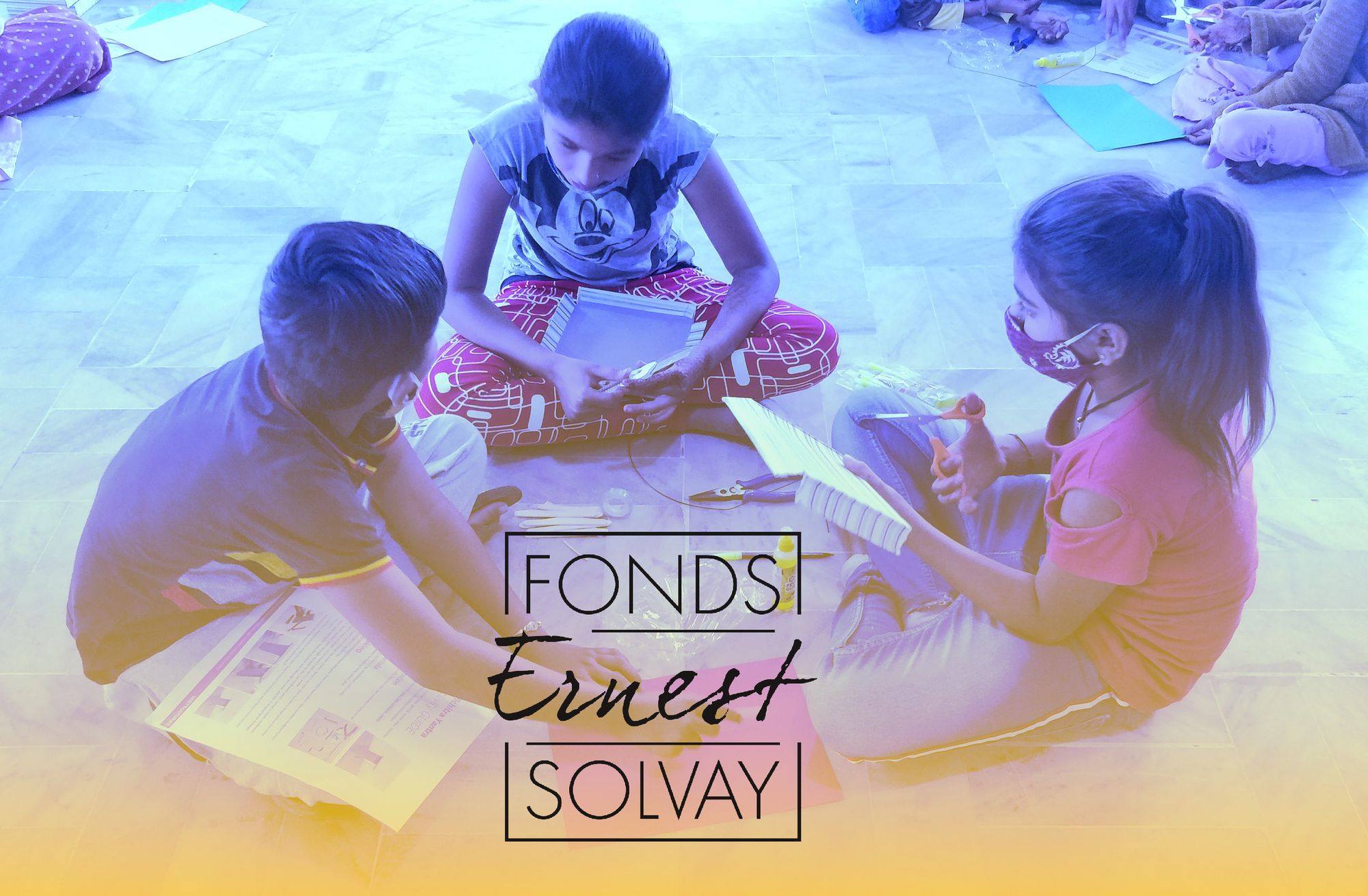 From its inception in 2021, Unstructured Studio's goal has been to build a movement in which every child, anywhere in the world, has access to creative education. We have conducted many workshops in India based on our repository of creative STEAM activities, and have developed a web and mobile-based platform named ZubHub, which is designed as a documentation forum to improve the 4C skills of the learners. Learn more about our work on our website.
Every generation benefits when children have access to creative learning and play. Our team works tirelessly, developing and delivering programs and tools to underserved communities across the globe. This grant will enable the team to grow its current programs and expand to reach more educators and children with its critical and creative mission! - Sarah Rodlund, Grants Manager
With this transformative grant, we plan to conduct 15 in-person and online STEAM workshops with children & educators around India by partnering with local organizations/ schools. These workshops will serve as a platform for them to discover their potential, unleash their creativity, and build critical problem-solving skills. If you are interested in organizing a workshop at your school or non-profit, we would love for you to reach out to us. Contact us at: rudrani@unstructured.studio or WhatsApp at +91 9903109021.
We would like to express our gratitude for tireless volunteers, advisors and interns whose hard work made this grant a reality 🙏