On February 11th and 12th, we collaborated with the Centre for Social Equity and Inclusion (CSEI) to conduct a two-day workshop on tinkering with a mixed group of children and young adults, most of them being first-generation learners from disadvantaged groups. The workshop followed a hybrid model, with the facilitators joining in from different parts of India and around the world on Zoom and the participants connecting from Patna, Bihar. 20 students, ranging from Class 9 to first-year master's, living in scattered villages around the city, joined us to learn about a fun new science experiment, create their own and finally document and showcase their creations.
Day 1
Day 1 began with initial introductions and a small icebreaker to help the participants be at ease. CSEI had a facilitator, Niranjan, on the ground who helped run the workshop smoothly from their side. After this, we moved on to our main activity, which was to help them learn how to create a circuit system using low-cost materials at home. We kept them involved by asking them questions like where have they seen circuits in use before and how air currents work differently than electromagnetic currents. The idea was to help them relate to this activity and ensure everyone participates equally. After explaining Homemade Circuits to them, we divided them into four groups of 4-5 and asked them to recreate a circuit but make it their own using their creativity and imagination. We left them here for the first day, giving them time and space to think, discuss and work on projects.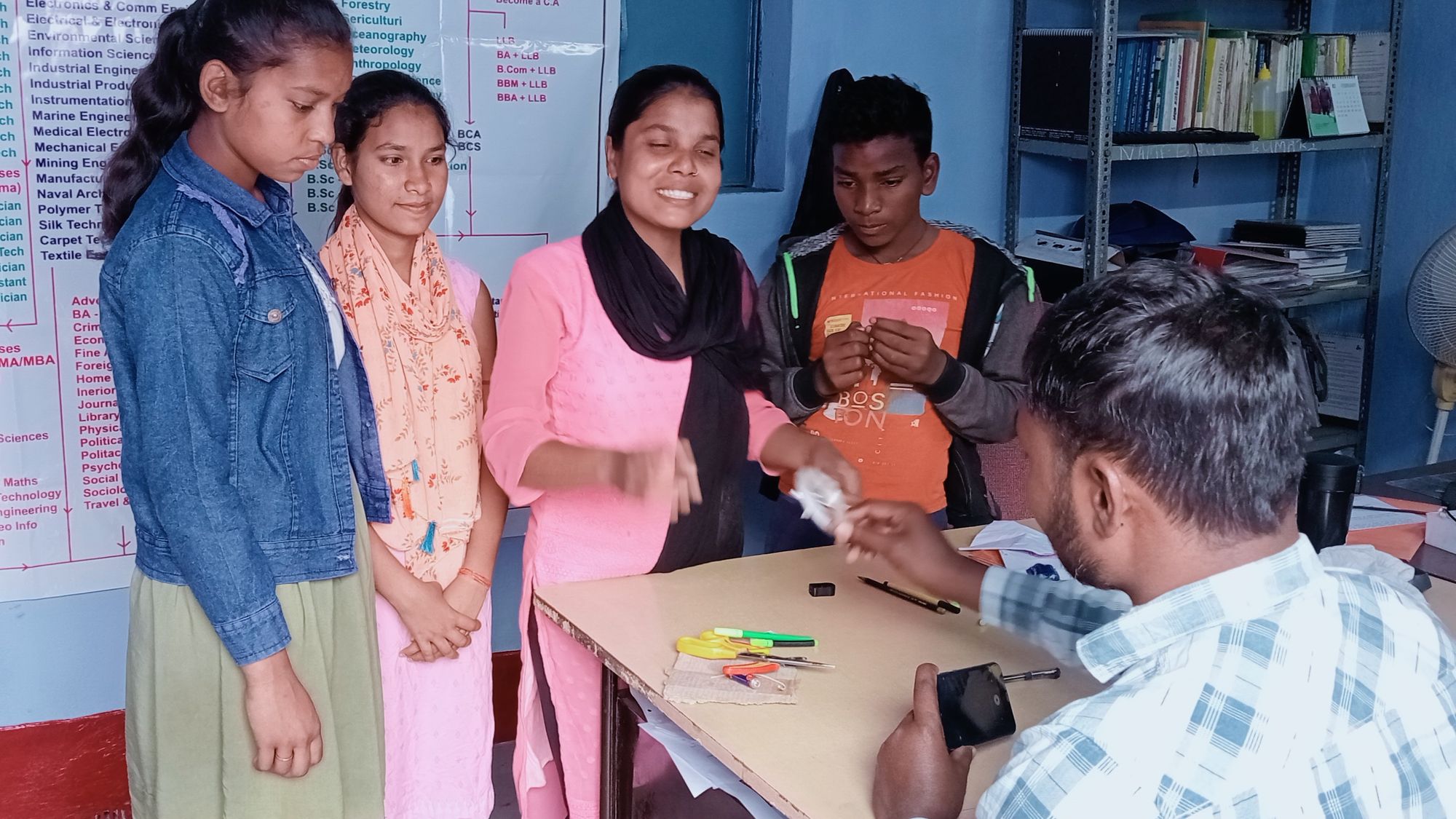 Day 2
Day 2 was for showcasing and documenting the projects the participants created. There were four groups, who came up one after the other to present their finished work. All of them had put their own spin on their projects- one group had used a small pipe as a switch, another had recreated a signal light, and so on. Even though they were all unique and amazing, one of the projects especially caught our eye. This group decided to celebrate Valentine's week by sketching the outlines of a couple, with the two lights being symbols of their beating hearts. It was such a heart-touching allegory that we cannot help but invite everyone to view it here. Afterward, we directed them to document their projects by uploading them on ZubHub. All the groups uploaded small videos where they exhibited and spoke about their projects- this was to instill confidence in them to talk about what they have worked on and create a platform for them to come and revisit their projects any time they want. The workshop's final session was to give them some tips on facilitation so that they can carry this new knowledge forward in their communities. These tips ensured the learners enjoyed creating and encouraging collaboration instead of competition. We ended the workshop with a round of final thank yous and goodbyes.
Challenges
There is always a certain challenge that comes with this online or hybrid mode of workshop. Due to this barrier of a screen, it often becomes difficult to connect with the participants. This time was no different. Along with that, having a mixed group of participants posed a unique challenge where the older participants were more knowledgeable than their younger counterparts. Hence they were more confident and spoke more, but the younger participants were comparatively quieter. We, however, took some measures to circumnavigate these problems. As mentioned above, having a CSEI facilitator on-ground was incredibly helpful for both the participant and us. Along with that, we tried to focus on all the participants equally, as much as our short time permitted, by asking them questions and using simple hand gestures like thumbs up and down to signal whether they are understanding something or not.
Next Steps
We established a basic understanding of circuits, how to create them, and how to make them your own for the children within a short period of around five hours over two days. The children responded very positively; they were very enthusiastic and promised to take this activity ahead in their community. This gives us the confidence to carry forward with workshops such as these in the future on a monthly or bi-monthly basis. We are exploring further partnerships with CSEI and other organizations to make this a reality.