In the previous post, we discussed how the Zub prototype seemed ready by now. By this time, we were also preparing for an upcoming paper circuits workshop. We figured it would also be an opportunity for us to test out Zub with a targeted audience and capture their initial reactions. As the idea of this project originated from the science projects of children at the Agastya Foundation, we decided to run the first pilot with them.
Earlier this January, we conducted a ~4 hr long Paper Circuits workshop with  eighth graders of the Agastya Foundation at their main center in Bangalore in which 24 children participated. We designed this workshop using the fascinating resources developed by the Exploratorium's Tinkering Studio and Chibitronics (here is our detailed agenda). The goal of this workshop was to engage kids in making a project using paper circuits and documenting it via the Zub app! We wanted to capture children's initial reactions and see how accepting they would be of the concept of documenting their work (which some of them  may not necessarily be familiar with)?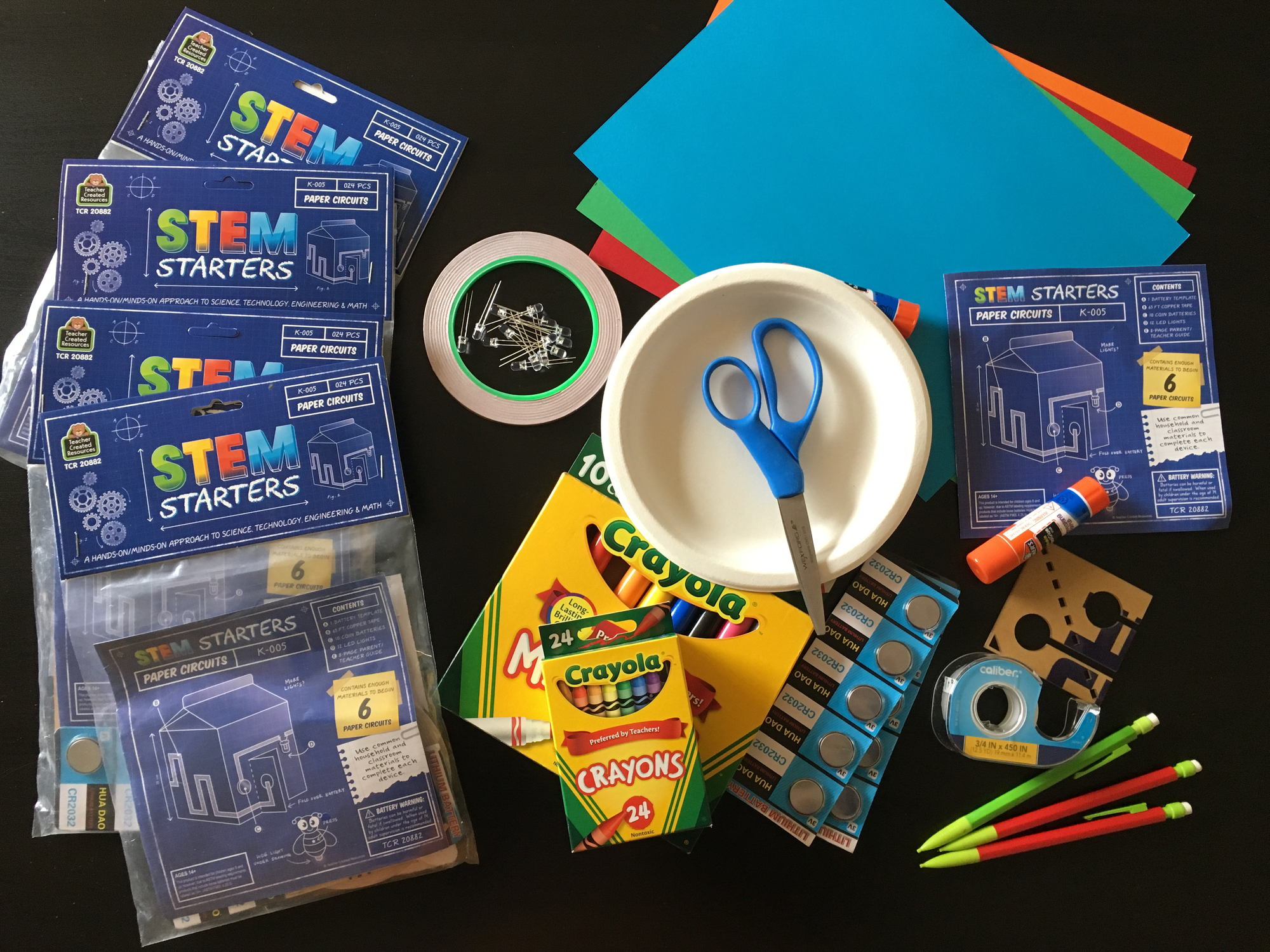 Making Paper Circuits
To begin with, we demonstrated simple and complex, series, and parallel circuits and example projects to students. We asked them a lot of questions while showing the existing projects to them. Even though they were not familiar with this activity, we were amazed at their responsiveness, their grasp and the constant stream of curiosity all throughout the session. We then introduced to them, the theme of the workshop and materials to use: paper circuits, LEDs, copper tape, 3V batteries, cello tape, pencils, crayons, colors, paper clips, etc. We proposed them to make a paper circuit that represents their surroundings – it could be a festival they like, or events they attend, their home, the school they go to, etc.
We were stunned to see the innovative projects these eighth-graders made portraying their neighborhood and favorite objects – Christmas house, a school model, ironman inspired greeting card, etc. and lit them with LEDs. During the discussion time, students reflected that working with paper circuits was a new activity for them, and they thoroughly enjoyed it! They shared that even though fixing circuits and getting LEDs to turn was a tedious task at times; they experienced a sense of accomplishment after finishing with their model.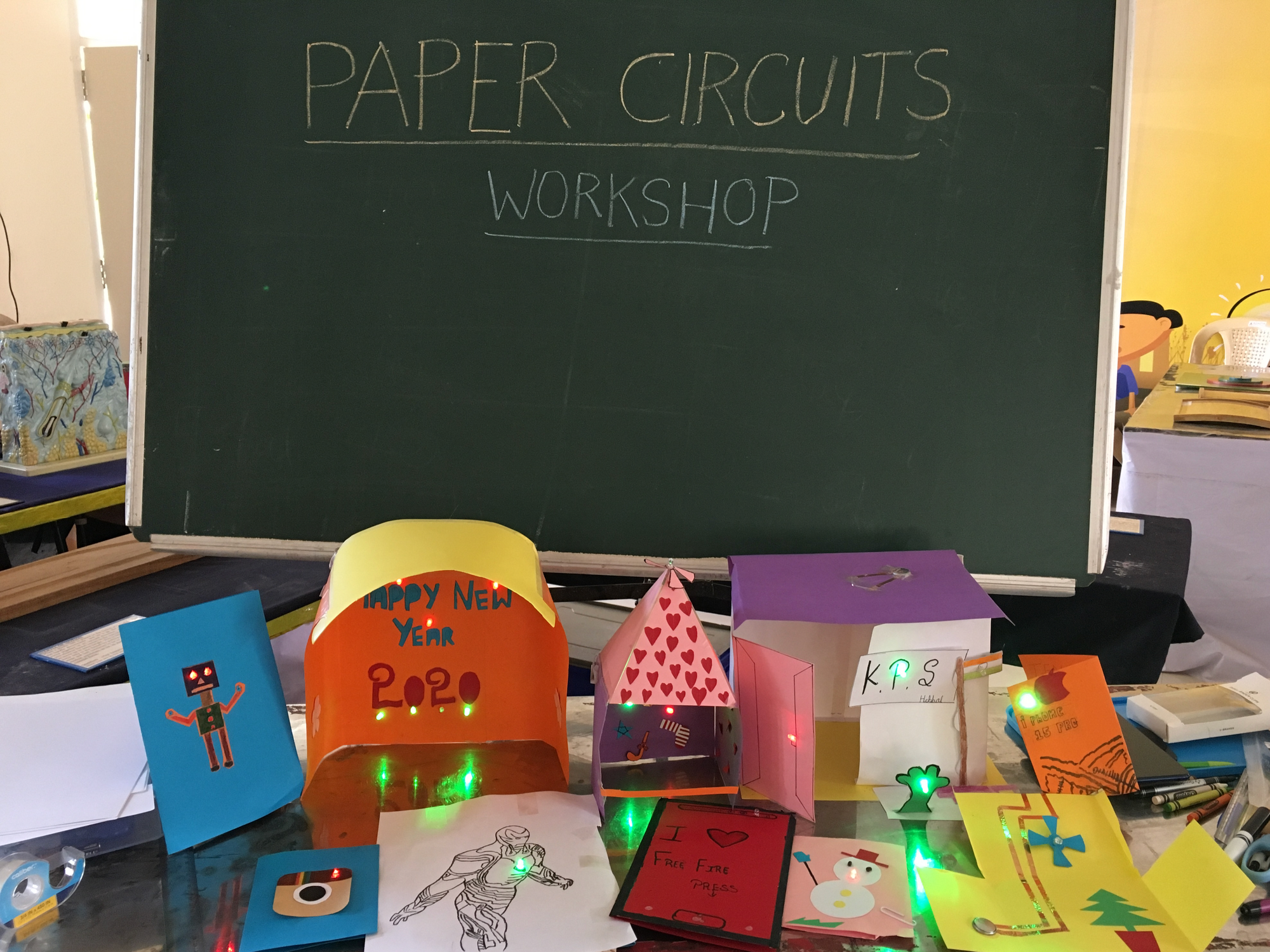 Documentation with Zub App
In the first phase of the workshop, students worked in groups of 3 to 4 on their paper circuit projects. In the second phase, as we introduced Zub app to them, an interesting thing happened which we didn't anticipate – the video documentation via the Zub app started becoming more of a  collaborative effort. Students distributed project work among themselves as such that each member contributed to the collective recording of the video :) In some project teams, the students were comfortable speaking in different Indic languages, and that is the reason why the resulting video was a mix of different languages (Hindi, English, and Kannada). It is amazing to see how learning and collaboration in such environments happens in ways which we can't foresee!
Students mentioned that documenting their projects was a new experience for them, and they loved it! Some said that having to record the video on the first screen was fun, while others said that having to explain and recording audio and video separately was a bit challenging! We also noticed one of the students writing what she wanted to say in the video in her notebook first and then using the content to voiceover the video. Some students asked to add more hints and instructions in the app as it was unclear to them sometimes how to proceed, while others suggested combining the voice and video recording feature.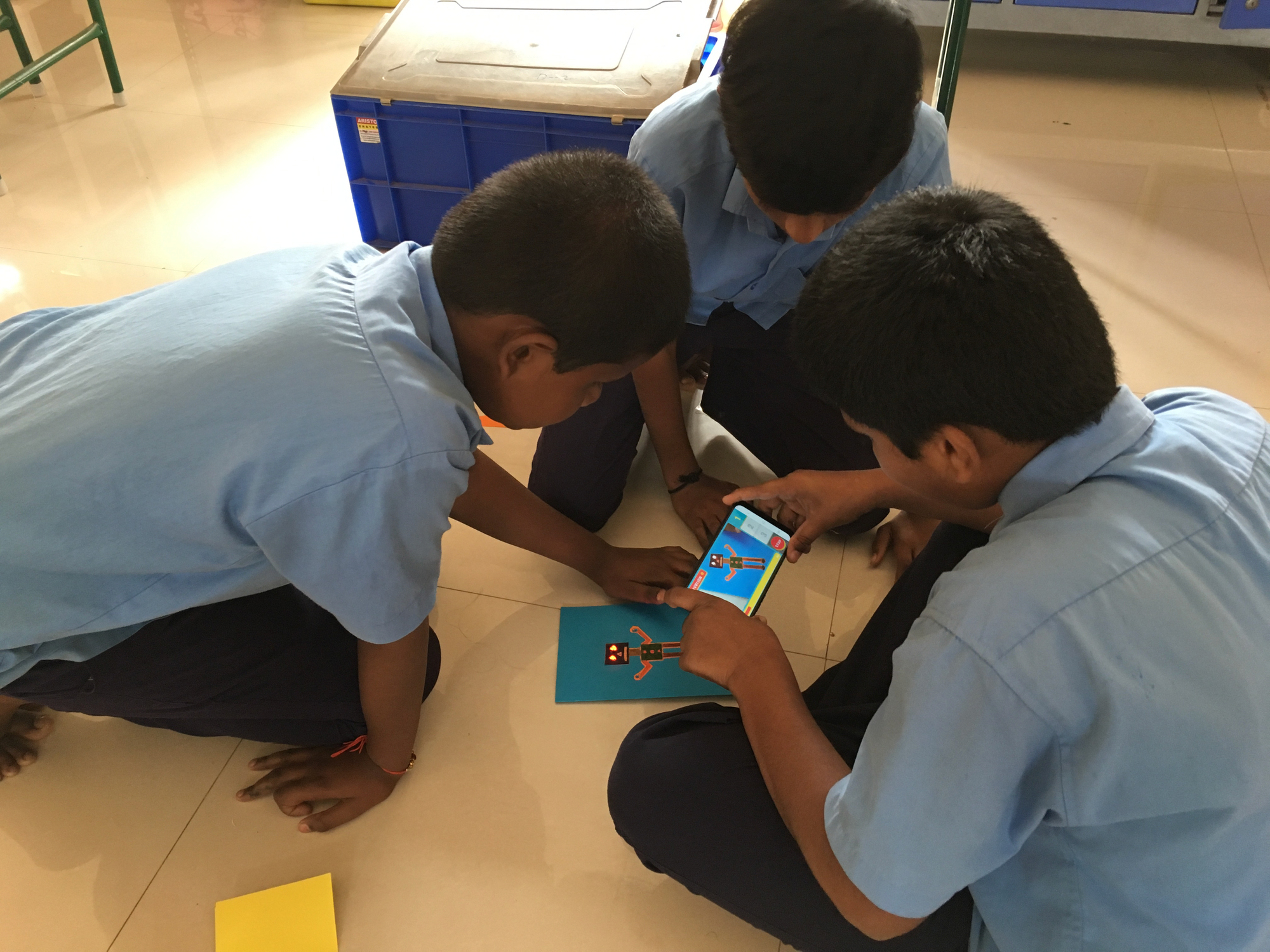 Key Takeaways
Students enjoyed this new experience of documentation & making! We received much love from our educator friends in response to a post covering highlights from the workshop that we shared on social media. One of them even asked for materials to use for such workshops including the link to download the Zub app. As developers, nothing can make you more happy than people wanting to use the tools you build :) We feel convinced that it would be worth exploring the idea further, and iterate on the Zub app based on the observations we made, and some feedback received.
We identified some concrete areas for us to investigate further:
Accommodate different learning styles and abilities: We observed that some students weren't comfortable with the idea of their voice getting recorded in the video, and some weren't sure how to explain their project.
Make the "process of recording" & "resulting" videos more engaging: Though the app guides a learner to record various aspects of the video, the resulting video doesn't reflect the same elements. Due to the same reason, the resulting video lacks a clear transition between each of the recorded parts. The process itself of recording the three aspects still feels repetitive and monotonous at times.
Address technical challenges – such as background noise that gets added when a video is recorded in a workshop setting, missing clear indicators for transitioning between different screens, the  feature of recording audio & video separately which seemed confusing to young makers.
These are some wonderful insights that we were able to capture through this workshop! More so, it was immense fun to work with curious and creative learners of Agastya.
Stay tuned for more updates! If you have some amazing ideas and want to share your opinions, reach out to us: hello@unstructured.studio